Many our customers confuse about the differences between the varnish finish and lacquer finish of their tools. Although both varnish and lacquer gives wooden products a glossy finish, these products are not the same.
We have made a comparison of these two finished in this article which might help you to understand the exterior finish of your tools.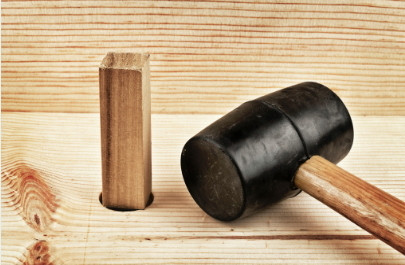 To understand the difference:
What is Varnish?
Varnish is used for a finish or top coat. It is a transparent, hard and protective finish which generically used in wooden products to give it a glossy finish while forming a protective film around it. Varnish is very durable to protecting the wood because it contains a higher ratio of solids. In addition, it also provides natural UV light protection.
What is Lacquer?
Lacquer is a type of quick-drying, solvent-based finish which has been often used on wooden objects. Lacquer provides the extremely intense gloss finish because it contains a solution of shellac in alcohol that creates a synthetic coating. It is also durable and resistant to damage; however, it can begin to discolor and become scratched as time goes by.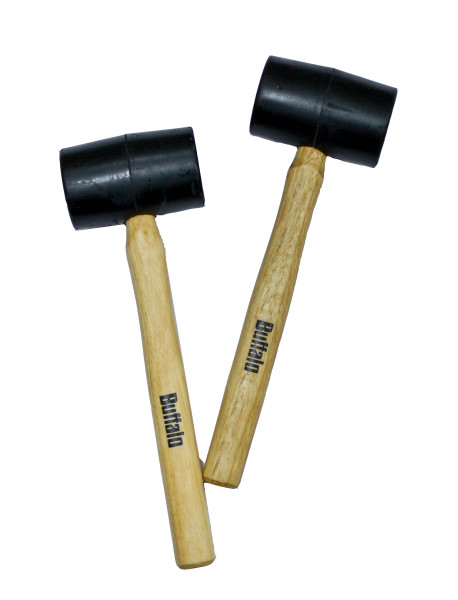 Differences between Varnish and Lacquer
*Sheen Level
Both varnish and lacquer provide shiny and glossy finishes to fixture surfaces. While varnishes produce a semi-gloss or satin sheen finish, lacquers provide more sheen levels, ranging from high gloss to ultra matte.
*Durability
While both varnish and lacquer produce hard and durable finishes, lacquer provide highly resistant to damage finish, particularly from acid, alkali, water, and abrasions, after adding plasticizers.
Other
The wooden handle surface finishes of rubber mallet also applied these two finishes. However, the rubber head will have chemical effect with lacquer which caused the stains. Therefore, we will suggest using varnish finish for the rubber mallet handle.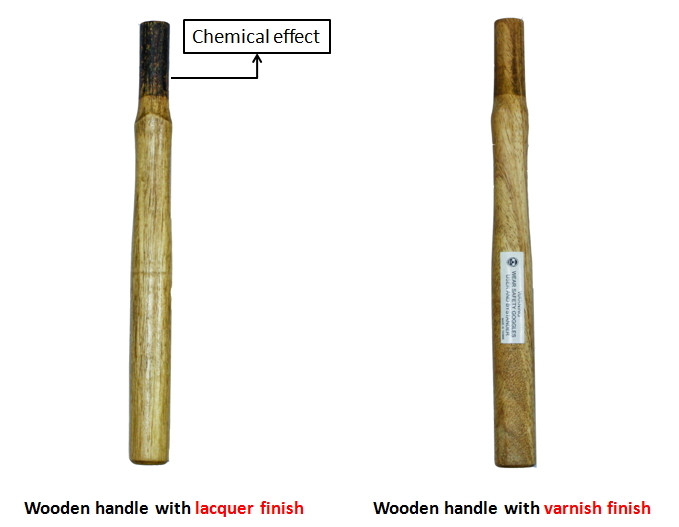 Reference:
[1] http://www.doityourself.com/stry/what-is-the-difference-between-varnish-and-lacquer
[2]http://www.diynetwork.com/how-to/skills-and-know-how/painting/whats-the-difference-between-polyurethane-varnish-shellac-and-lacquer